The first self-disinfecting door handle
CleanMotion has developed a door handle that automatically disinfects after each use, in order to improve hygiene in high-traffic areas.
80% of infectious diseases transmission is caused by hand contact.
Center of Disease and Control
95% of people do not wash their hands properly after leaving the sanitarians.
Borchgrevink, 2013
71% of people are repelled by the idea of touching sanitarian door handles bathroom door handle.
OUR  solution : The self-disinfecting door handle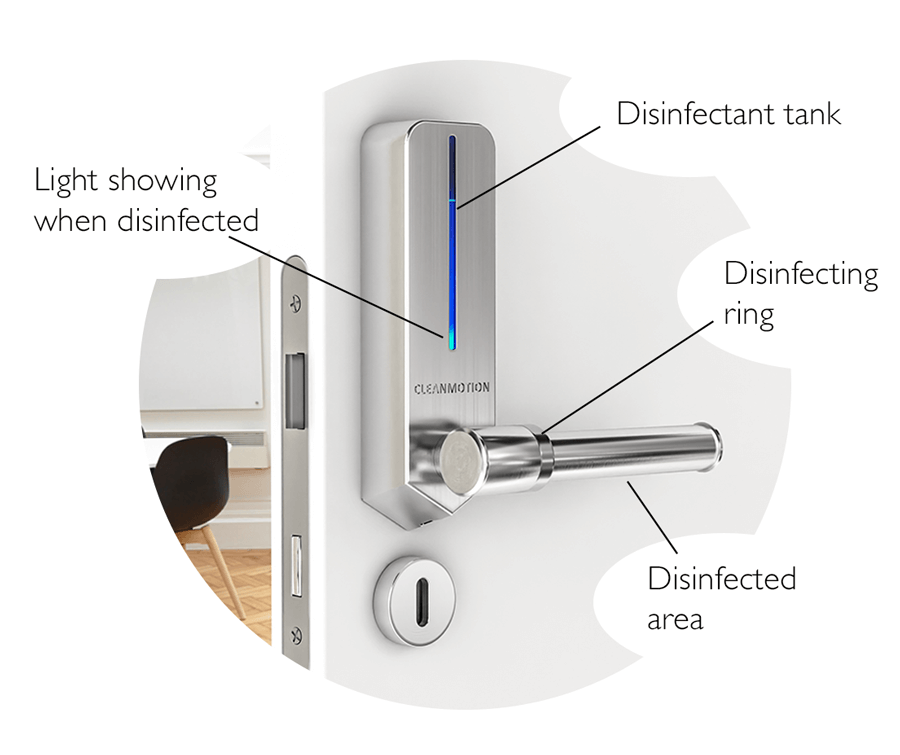 Effective
Eliminates 99.9% of viruses and bacterias.
User Friendly
Does not require the user's habits to change.
Plug & Play
Installation time is under 10 minutes.
Easy maintenance
Refill after 2'000 uses. High battery autonomy
How works
the hygienic door handle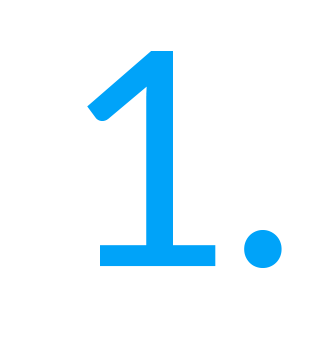 Engagement
The user grabs the handle and let's go of it once the action of opening the door is successful.
Disinfection
Once the handle is released, the disinfectant ring parked at the start of the handle moves up and down along the surface, eliminating 99.9% of bacteria by spreading a sanitizer.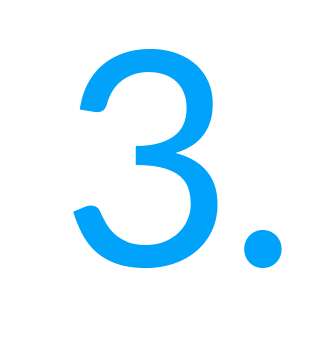 Refill
The disinfectant liquid is in a refill located in the easy-open case. Once used 2'000 times, the case containing the liquid can be easily and rapidly refilled.
We believe it is important to push the boundaries by combining constantly evolving technologies in traditional equipment.
That's why we constantly question our thoughts and move out of our comfort zones to provide the best solution.